Leading Experts In Helping People
Become More Active and Mobile, Reduce Stress, and Achieve Longevity…

So They Can Enjoy Great Health For Years to Come!
Wondering If Physical Therapy Is Right For You?
Apply For A Free Discovery Session
We realize some people may be "unsure" if PT is right for them. It could be that you're not sure it'll work, or whether we can help with what you've got, or maybe you had a bad experience somewhere else in the past? If that sounds like you and you'd like to come in and see for yourself how Penrose Physical Therapy can help you, please fill out the short form below and tell us more about you so we can answer your questions:
Ask A Specialist A Question
If you are not quite ready to go ahead and book an appointment with a PT now, perhaps you have some questions and think it would be good to talk to someone at Penrose Physical Therapy first so you can be 100% sure that we can help you, please click the button below and fill out the short form to schedule a call and one of our Physical Therapists will answer all the questions you have over phone, completely free:
Who We Help at Penrose Physical Therapy
At Penrose Physical Therapy, we understand that every single person's pain is unique, which is why our first step is to get a deep understanding of what is happening to your body, and how it is effecting your life so we can create a plan that focuses on YOU and your goals.
Need Some Tips To Get Relief Right Now?
Claim One Of Our Free Special Tips Reports To Get Started Today…
Do You Want The Secrets To Common Running & Walking Injuries?
This book is written by a doctor of physical therapy to help runners and walkers continue moving with one foot fall after the next at various paces for all ages. This book covers common causes of knee pain, hip pain, achilles tendonitis, plantar fasciitis, shin splints, pulled hamstrings, back pain and WHAT to do and HOW to prevent those problems! Common patient stories are outlined to provide context and help sift through medical jargon in a meaningful way. Research and science articles are cited to support treatment decisions but not to overwhelm the reader. Exercises with pictures and links to videos are included. This book will help you develop techniques to run or walk with less impact to the joints allowing you to run or walk forever. This book will help you develop a routine in order to tolerate the stress of one foot fall after the next whether you walk or run and regardless if it is track, cross country, roads, sidewalk or trails.
What Other
People Just Like You Are Saying

About Penrose Physical Therapy in Lacey, WA...
"I've used Penrose Physical Therapy for the last 5 years for various issues and have always finished the program feeling so much better. They have top notch Therapist that can really help you feel better and if you do the home exercises they recommend, most of the time your body will heal faster and you'll know how to keep it that way when you finish the program. I highly recommend them!"
"I've had the pleasure to see them for two different things, and they were great in getting me back on my feet. I have a service dog and they let me have her by my side. Friendly and professional. Great vibes. Love going and seeing all of the staff. I will continue with them as I need them. Thank you for all you have done for me! We shall come in and say hi, for it was hard for me to leave. I'll miss their smiley faces!"
"Dr Penrose and her staff are superb. I have had the opportunity to use Penrose and Associates numerous times since 2016 and the professionalism, treatment and expertise continues to be fantastic. Over the past few years I have recommended them numerous times to my friends and the feedback from them echos the same top notch treatments"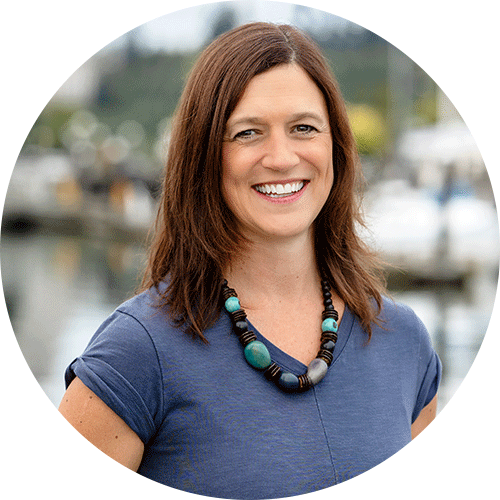 Get To Know Dr. Jennifer Penrose...
Dr. Jennifer Penrose has been a physical therapist since 2001 with a Doctorate in Physical Therapy, board certified in orthopedics (OCS), and manual certified (MTC). She enjoys working with a variety of sports and orthopedic injuries. Her manual therapy certification (MTC) provides her with the hands on skills needed to mobilize joints and soft tissues.
Want To Get Relief Faster?
Choose which option works best for you…