Meet The Penrose Physical Therapy Team
Leading Experts Helping People
Become More Active and Mobile, Reduce Stress and Achieve Longevity…

So They Can Enjoy Great Health For Years to Come!
Listening to Patients. Achieving Lifelong Results. We are orthopedic physical therapy specialists. We achieve results quickly. We teach you how to maintain muscle and joint health for a lifetime. Our Values
Dr. Jennifer Penrose has been a physical therapist since 2001 with a Doctorate in Physical Therapy, board certified in orthopedics (OCS), and manual certified (MTC). She enjoys working with a variety of sports and orthopedic injuries. Her manual therapy certification (MTC) provides her with the hands on skills needed to mobilize joints and soft tissues. "I love working with my hands to increase patient's mobility and decrease their pain." She also enjoys looking at how patients move in order to determine what dysfunctional movement pattern may be causing their pain. "We are movement analysts or mechanics with the human body." She also enjoys teaching patients. "Patients have less fear and anxiety and less pain about their injury when we explain the normal process of healing and pain and what to expect along this rehabilitation journey. We want to make this a comfortable, learning, and successful process."
Dr. Penrose's reputation and expertise has gained her a broad base of referral relationships with various health providers, specifically in orthopedics, internal medicine, family practice, and podiatry.
She also enjoys working with the running population evaluating running mechanics and continues to run half marathons herself and give running workshops to the public.
Board Certification in Orthopedics: March 2005. Only 6% of all licensed physical therapists are board certified in orthopedics.
Undergraduate Education: Northwestern College, Orange City, IA Bachelor of Arts, Magna Cum Laude, May 1998 Honors and tennis scholarships
Physical Therapy School: Eastern Washington University, Spokane, WA Master's in Physical Therapy, Summa Cum Laude, Dec. 2000 CASE scholarship, AMBUCS scholarship, & John Joy scholarship
Post-graduate Doctorate: Transitional Doctorate of Physical Therapy University of St. Augustine, FL April 2006
Publication: Hennington G, Johnson J, Penrose J, Barr K, McMulkin ML, Vander Linden DW. Effect of bench height on sit to stand in children with disabilities and children with cerebral palsy. Arch Phys Med Rehabil. 2004: Jan;85(1):70-6.
Favorite Movie:  Power of One
Favorite Book:  Choosing to See
Why I live in the South Sound:  Mountains, ocean, close to Seattle and Portland.
Favorite sports moment:  When my 8 year old son qualified & participated in the USATF Junior Olympic Cross Country National Championships.
Worst injury ever suffered:  13mm disc herniation at L5-S1 that could not be rehabilitated resulting in a micro-discectomy surgery.
When I am not at work, I am:  With my 3 boys and spouse, running, traveling, on the beach in the sun, eating great food, or shopping.
Best advice I've ever received:  You can only control 2 things in life:  Attitude and Effort.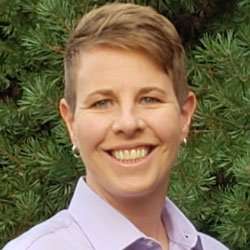 Doctor of Physical Therapy
Dr. Kylie Starr has been a physical therapist since 2010, after graduating from Duke University School of Medicine. Prior to returning to school to pursue her doctorate, she worked as a Certified Athletic Trainer for six years, working both with collegiate athletes in two universities and physically active individuals in physical therapy practices. Due to her strong background in Sports Medicine, she especially enjoys working with high school, collegiate, and tactical athletes, as well as post-surgical conditions. In 2015, she obtained her board certification as an Orthopaedic Clinical Specialist. Clinically, Dr. Starr enjoys biomechanics and finding the root cause of each patient's physical dysfunction. She also values education and believes it is imperative to teach her patients the tools they need to manage and prevent injuries in the future. Together, these ideas increase patients' independence and ability to return to and maintain their optimal level of function and performance.
Favorite Movie:  Marvel movies and any cheesy Christmas movie!
Favorite Book:  Pillars of the Earth by Ken Follett
Why I live in the South Sound:  My wife is in the Army and is stationed at JBLM, but a bonus is being closer to my family, as I grew up in Oregon.
Favorite sports moment:  Cutting down the nets after winning a conference title to advance to a national tournament.
Worst injury ever suffered:  I tore my ACL during my sophomore year in college, which resulted in three knee surgeries over eight years, and then culminated in a total knee replacement in 2021.
When I am not at work, I am:  Spending time with my wife and dogs, enjoying outdoor activities like golf or kayaking, or lost in whatever book I am reading at the moment.
Best advice I've ever received:  Never compromise your integrity, for without it you have nothing.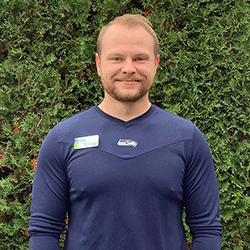 Doctor of Physical Therapy
Wyatt was born and raised here in Tumwater where he attended South Puget Sound Community College and obtained his Associate's Degree in high school. He then spent time in Ellensburg, WA while finishing his Bachelor of Science in Clinical Physiology at Central Washington University. Wyatt graduated from CWU as Magna Cum Laude and made the transition to the University of St. Augustine for Health Sciences where he did 4 years of PT school to finish his academic career. Spending time with friends and family, exploring the outdoors and sports are all important to Wyatt in terms of recreation and he loves to bring that experience to the clinic! Wyatt brings a collaborative treatment philosophy to the clinic. He loves to listen to patients and build a treatment plan with the patient's goals in mind while implementing current research for positive outcomes. 
Favorite Movie: Tenet
Favorite Book: Anything but a textbook
Why I live in the South Sound: Born and raised here! Go T-Birds! 
Favorite Sports Moment: Seahawks winning Super Bowl XLVIII (or them beating Russell Wilson)
Worst Injury Ever Suffered: Fractured ankle in a trampoline accident. First exposure to PT! 
When I am not at work, I am: Fishing, rock climbing/rappelling, camping, strength training, or martial arts training. 
Best Advice I've Ever Received: Control what you can and don't stress about what you can't.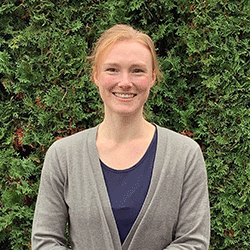 Kasha earned her B.S. in Human physiology from the University of Oregon before completing her DPT at the University of Puget Sound in Tacoma, WA. She moved here for PT school but stayed for the many mountains in the area. Growing up, Kasha was exposed to holistic healthcare and the importance of the mind-body connection when treating a person coping with a pathology. Kasha believes that physical therapy is uniquely suited as a holistic profession backed by evidence to obtain and maintain a healthy lifestyle. Her favorite part of being a PT is learning what is meaningful to each patient and finding ways to make treatment connect to their own values and goals.
Favorite Movie: I'm still trying to figure this one out…
Favorite Book: Mindset, the Dune series
Why I live in the South Sound: Proximity to Olympic and Cascade Mountain ranges.
Favorite sports moment: Completing a century bike ride.
Worst injury ever suffered: Chronic knee pain through high school. I wish someone had taken me to PT!
When I am not working, I am: Hiking up something steep with my husband and/or dog, cooking, drinking tea or coffee and looking for more places to do the same.
Best advice I've ever received: Imagine the other person is you.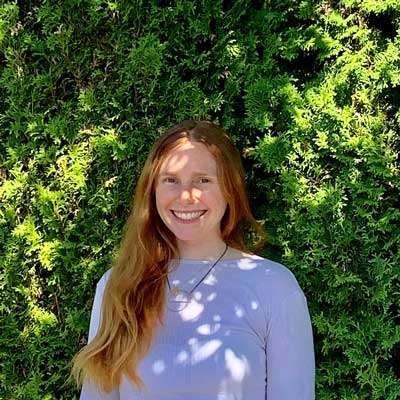 Physical Therapy Assistant
Erica, our newest team member, is a Physical Therapy Assistant from the PIMA Medical Institute. Over her professional PTA career she has developed strong skills in manual therapy, taping, Graston® techniques, manual and mechanical traction in addition to a variety of modalities for pain management. Erica has built a robust breadth of knowledge relating to interventions for cervical and lumbar injuries as a result of her time treating motor vehicle accident patients. Her ability to choose exercises, stretches and hands-on approaches are a great fit for your care and will maximize positive outcomes for your time with us!

Prior to her PTA career, Erica was a co-owner of a local restaurant. While there, she managed employee schedules, developed policies and procedures, organized retreats and helped oversee hiring processes. Her ability to see the bigger picture and help fill the needs will be a great asset, not only to our team but to your rehab care! Welcome her next time you're in!
Favorite Movie: Whale Rider
Favorite Book: Prodigal Summer
Why I live in the south sound: For the way the rain glistens on the lichen and moss in the spring and the incredible arts community!
Favorite sports moment: When I went to a dodgers game on my 5th birthday and I thought the fireworks were just for me
Worst injury ever suffered: I spent almost a year in in a arm cast for a wrist fracture from a very embarrassing bike accident.
When I am not at work I am: playing guitar and working in the garden
Best advice I've ever received: Don't plan the fight before you have it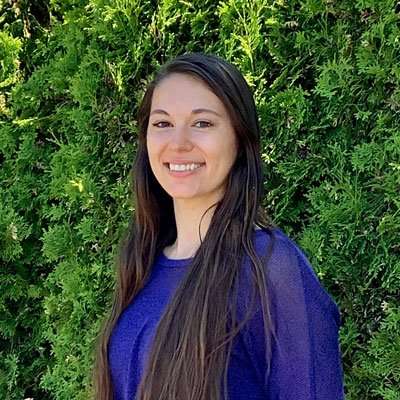 Physical Therapy Assistant
Nicole started her Physical Therapist Assistant education at Penn State University in DuBois, Pennsylvania, but it was put on hold due to her boyfriend moving with the United States Army. The two of them moved to Washington in 2018 and Nicole went back to finish her degree at Olympic College in Bremerton where she earned her Associates Degree. During her education she received experience in both in-patient and out-patient clinical settings however, she found that she preferred the dynamic pace and the one-on-one time with the patients in an out-patient setting. During her last clinical rotation before graduating, Nicole spent two months here at Penrose Physical Therapy where she fell in love with our core values, patient care model and positive team environment. Nicole aims to provide the best possible care to our patients and she sincerely values learning. As a result, she is always enhancing her skills through continuing education classes that fit the needs of our patients and from the real-world clinical knowledge from our more than 45 years of combined experience.
Favorite Movie: Princess Bride
Favorite Book: Maybe You Should Talk to Someone by Lori Gottlieb
Why I live in the South Sound: My boyfriend is in the Army and stationed at JBLM
Favorite sports moment: Made a sign for my favorite Pirates player and made it on TV, then met him after the game.
Worst injury ever suffered: Thankfully never suffered any serious injury….yet
When I am not at work, I am: at the dog park, hiking, or camping
Best advice I've ever received: " You know what they say. Fool me once, strike one, but fool me twice…Strike three." – Michael Scott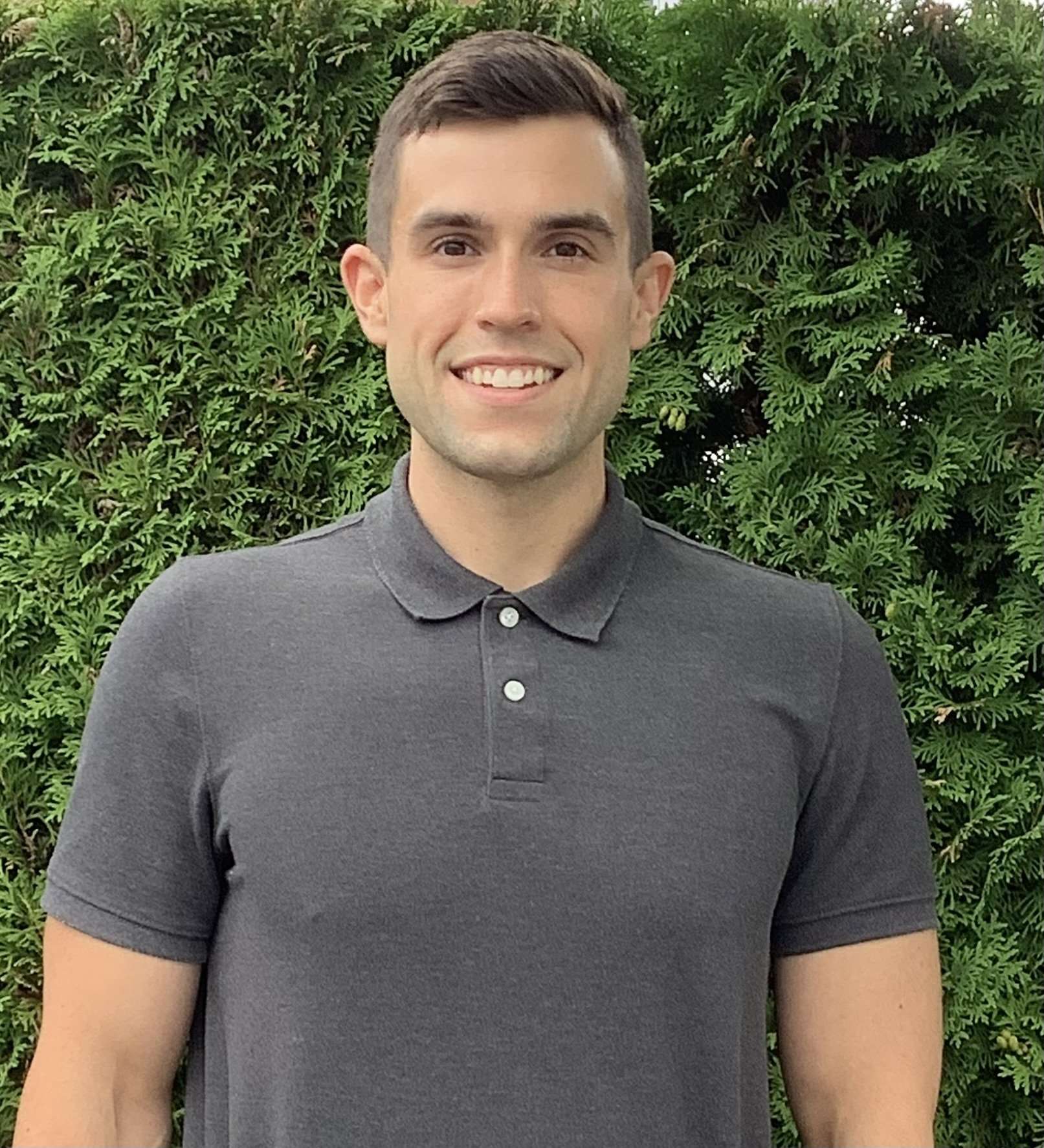 Physical Therapist Assistant
Vincent received his Associates in Applied Science; Physical Therapy Assistant from Olympic College. Vincent enjoys rehabilitating a variety of patient populations through a patient first collaborative approach. He is passionate about health and wellness and continues to grow his therapeutic knowledge and skill sets. Vincent aims to cultivate meaningful relationships with patients to help them meet their specific rehabilitation goals. In his free time Vincent enjoys live music, exercising, and exploring the beautiful PNW. Starting in January 2023 Vincent will be the head of Personal Training services. He is excited to start helping others achieve their health and fitness goals.
Favorite Movie: Step Brothers or Avengers: End Game. 
Favorite Book: Anything but a textbook! 
Why I live in the south sound: It's a great middle point in western Washington. North to Seattle, south to Portland, West to the ocean, and east to the Gorge amphitheater. 
Favorite sports moment: The Seahawks winning the Super Bowl in 2014. 
Worst injury ever suffered: Broke my front teeth out learning to ride a bike at 5 years old. 
When I am not at work I am: Lifting at the gym, gaming, enjoying the outdoors, or at concert. 
Best advice I've ever received: Focus on things you can control and don't stress the things you can't. Everything happens for a reason.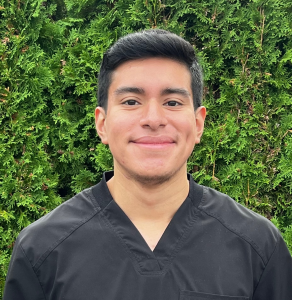 Licensed Massage Therapist
Prior to pursuing a career in massage therapy, William studied computer programming for two years but decided to switch paths in order to find a more fulfilling path in life with helping others. He started Body-mechanics School of myotherapy & massage in Tumwater in May 2021 and graduated in March 2022. William likes to use techniques for sports massage, deep tissue, and myofascial release. William drives to help others recover from injuries and relieve them of their stress. An asset William brings to the team is his ability to speak Spanish and communicate well with everyone.
Favorite Movie:  I want to eat your pancreas
Favorite Book: Holes by Louis Sachar
Why I live in the South Sound: Majority of my family is in Washington and I love the cold weather 
Favorite sports moment: Seattle Sounders winning their first MLS cup in 2016 against Toronto FC in penalties 
Worst Injury I have suffered: Breaking my collar bone going down a hill on a skate board and then breaking it again 2 years later while playing soccer
When I'm not at work I am: Watching the office or soccer, playing games, hiking, or trying to find new music to listen to 
Best advice I've ever received:  "In the wild, there is no healthcare. In the wild healthcare is 'Ow, I hurt my leg. I can't run. A lion eats me, and I'm dead.' Well, I'm not dead. I'm the lion. You're dead."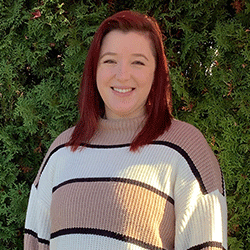 Megan is from Prescott, Arizona and moved to Washington in 2020. She went to Yavapai College and graduated in 2019 with emphasis on nutrition and personal training. She worked in Idaho as an EMT for 6 months before landing her first Physical Therapy job where she fell in love with it, and has inspired her to pursue a PTA career in the future. She loves connecting with patients, seeing their progress, and enjoys encouraging them along the way. She moved to Washington to be with her partner, for greater opportunities, and for the PNW climate. Megan began working for Penrose Physical Therapy in early 2021 where she connected with our core values including "People First, Patient Second."
Favorite Movie:  Anything with Ryan Reynolds or Brad Pitt
Favorite Book: The Homelanders
Why I live in the South Sound: I moved here to be with my partner, but an added bonus of being close to the ocean again as I was born in California.
Favorite sports moment:Olympic figure skater Surya Bonaly landing a single blade backflip at the 1998 Winter Olympics
Worst Injury I have suffered: Torn hip labrum from a sledding accident that resulted in me needing surgery
When I'm not at work I am:  Trying new coffee shops,  hanging out with friends and/or my cats, and going for walks.
Favorite Movie: Labyrinth
Favorite Book: I love reading with my children, and Dream Animals by Emily Winfield Martin is my current favorite.
Why I live in the South Sound: I was born and raised here, and I don't intend to move away from all the green, water, and mountains.
Favorite sports moment: Running down Deschutes river for cross-country practice my senior year of high school or winning 1st place in my first sailboat race. I feel refreshed and calm being near the water with the breeze on my face.
Worst Injury I have suffered: I sprained my ankle in middle school by jumping off my porch onto a broom handle. It is my worse injury because it prevented me from going on a paintball trip. I still have never been!
When I'm not at work I am: Planning and going on adventures with my family – my husband, our two little boys, and our pups.
Best advice I've ever received: "Practiced choices make new patterns" I use this as a reminder to be intentional with my actions, thoughts, and behaviors each day to improve my mind and body. It's no wonder I found myself in physical therapy, teaching others to be intentional with every move to help themselves through their healing adventure.
Want To Get Relief Faster?
Choose which option works best for you…