Meet The Penrose Physical Therapy Team
Leading Experts Helping People
Become More Active and Mobile, Reduce Stress and Achieve Longevity…

So They Can Enjoy Great Health For Years to Come!
Listening to Patients. Achieving Lifelong Results. We are orthopedic physical therapy specialists. We achieve results quickly. We teach you how to maintain muscle and joint health for a lifetime. Our Values
Dr. Jennifer Penrose has been a physical therapist since 2001 with a Doctorate in Physical Therapy, board certified in orthopedics (OCS), and manual certified (MTC). She enjoys working with a variety of sports and orthopedic injuries. Her manual therapy certification (MTC) provides her with the hands on skills needed to mobilize joints and soft tissues. "I love working with my hands to increase patient's mobility and decrease their pain." She also enjoys looking at how patients move in order to determine what dysfunctional movement pattern may be causing their pain. "We are movement analysts or mechanics with the human body." She also enjoys teaching patients. "Patients have less fear and anxiety and less pain about their injury when we explain the normal process of healing and pain and what to expect along this rehabilitation journey. We want to make this a comfortable, learning, and successful process."
Dr. Penrose's reputation and expertise has gained her a broad base of referral relationships with various health providers, specifically in orthopedics, internal medicine, family practice, and podiatry.
She also enjoys working with the running population evaluating running mechanics and continues to run half marathons herself and give running workshops to the public.
Board Certification in Orthopedics: March 2005. Only 6% of all licensed physical therapists are board certified in orthopedics.
Undergraduate Education: Northwestern College, Orange City, IA Bachelor of Arts, Magna Cum Laude, May 1998 Honors and tennis scholarships
Physical Therapy School: Eastern Washington University, Spokane, WA Master's in Physical Therapy, Summa Cum Laude, Dec. 2000 CASE scholarship, AMBUCS scholarship, & John Joy scholarship
Post-graduate Doctorate: Transitional Doctorate of Physical Therapy University of St. Augustine, FL April 2006
Publication: Hennington G, Johnson J, Penrose J, Barr K, McMulkin ML, Vander Linden DW. Effect of bench height on sit to stand in children with disabilities and children with cerebral palsy. Arch Phys Med Rehabil. 2004: Jan;85(1):70-6.
Favorite Movie:  Power of One
Favorite Book:  Choosing to See
Why I live in the South Sound:  Mountains, ocean, close to Seattle and Portland.
Favorite sports moment:  When my 8 year old son qualified & participated in the USATF Junior Olympic Cross Country National Championships.
Worst injury ever suffered:  13mm disc herniation at L5-S1 that could not be rehabilitated resulting in a micro-discectomy surgery.
When I am not at work, I am:  With my 3 boys and spouse, running, traveling, on the beach in the sun, eating great food, or shopping.
Best advice I've ever received:  You can only control 2 things in life:  Attitude and Effort.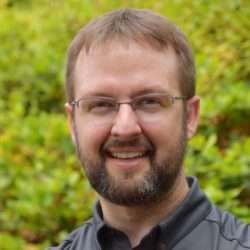 Full Time Doctor of Physical Therapy
Doctor of Physical Therapy Rocky Mountain University of Health Sciences 2013
Bachelor of Science in Exercise Physiology University of Utah 2009
Patrick was born and raised in Utah and has been practicing as a Physical Therapist since the spring of 2014. Previously he worked in inpatient and outpatient settings, most recently at Panorama City Convalescent and Rehab Center in Lacey, WA.
Patrick wants to be able to apply evidence to provide best outcomes for patients, but realizes there is no one answer for everyone. He hates when the answer to a question is "It depends" because he wants to get a good answer or treatment that will help his patient. The truth is every patient is different, and Patrick likes to tailor each session based on the needs of that day to accomplish the best long term outcome, but arm his patients with tools to move forward.
Favorite Movie:  Clue, it takes me back to fun times as a kid.
Favorite Book: Most recently Tribe of Mentors by Timothy Ferris, it just reminds me that really we can't do much alone, sometimes it takes an outside perspective to see where and how to grow. 
Why I live in the South Sound:  I got sold on moving to Washington after spending an incredible summer here for a job, nobody told me about the other months where it is rainy all the time, but I still love it here. 
Favorite sports moment: I just enjoy sports, being at game is fun whether it be rec league or professional. 
Worst Injury I have suffered:  Broke my leg and turned 3 while lying in traction in a hospital , Most presents I've ever had were on that birthday.
When I'm not at work I am:  Trying to catch up with my family, and still trying to learn about the area. 
Best advice I've ever received:  "There is something nice about getting back to a routine"
Full Time Doctor of Physical Therapy
Dr Harrison Williams has been practicing since Spring of 2016. He earned his Doctorate of Physical Therapy from Northern Arizona University, Phoenix Biomedical Campus, and completed an additional year specialization in Orthopedic Manual Therapy. Harrison started his academic training with Latin and Ancient Greek and Philosophy, and taught Latin, Mathematics, and Philosophy & Literature before going back to school for his doctorate in Physical Therapy. Similar to his academic background, his approach to physical therapy is eclectic, drawing the best from a wide variety of different approaches to address whatever ails his patients. He is committed to acting as a guide to his patients to ensure they get back to whatever they want to do and martialing any and all available resources and tools to that end.
Favorite Movie:  Shawshank Redemption
Favorite Book:  Not *favorite*, just one I'm especially fond of: Brothers Karamazov
Why I live in the South Sound:  Wife grew up here and her family lives here
Favorite sports moment:  First handstand
Worst injury ever suffered:  Fractured the head of my L fibula scrimmaging with a soccer team I was coaching. Was originally told it was an ACL rupture, and this is what first took me to physical therapy! 
When I am not at work, I am:  With my wife and son, being physically active, or learning something.
Best advice I've ever received:  Age quod agis (Do what you're doing)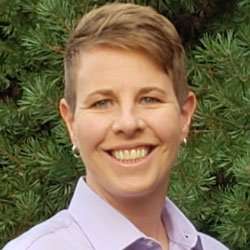 Doctor of Physical Therapy
Dr. Kylie Starr has been a physical therapist since 2010, after graduating from Duke University School of Medicine. Prior to returning to school to pursue her doctorate, she worked as a Certified Athletic Trainer for six years, working both with collegiate athletes in two universities and physically active individuals in physical therapy practices. Due to her strong background in Sports Medicine, she especially enjoys working with high school, collegiate, and tactical athletes, as well as post-surgical conditions. In 2015, she obtained her board certification as an Orthopaedic Clinical Specialist. Clinically, Dr. Starr enjoys biomechanics and finding the root cause of each patient's physical dysfunction. She also values education and believes it is imperative to teach her patients the tools they need to manage and prevent injuries in the future. Together, these ideas increase patients' independence and ability to return to and maintain their optimal level of function and performance.
Favorite Movie:  Marvel movies and any cheesy Christmas movie!
Favorite Book:  Pillars of the Earth by Ken Follett
Why I live in the South Sound:  My wife is in the Army and is stationed at JBLM, but a bonus is being closer to my family, as I grew up in Oregon.
Favorite sports moment:  Cutting down the nets after winning a conference title to advance to a national tournament.
Worst injury ever suffered:  I tore my ACL during my sophomore year in college, which resulted in three knee surgeries over eight years, and then culminated in a total knee replacement in 2021.
When I am not at work, I am:  Spending time with my wife and dogs, enjoying outdoor activities like golf or kayaking, or lost in whatever book I am reading at the moment.
Best advice I've ever received:  Never compromise your integrity, for without it you have nothing.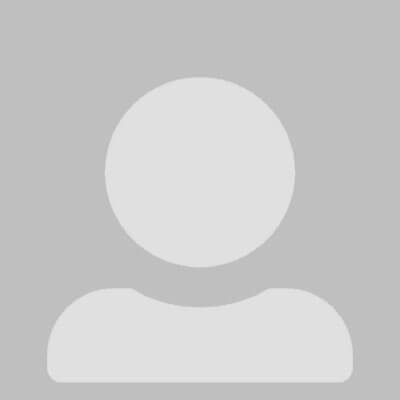 Lead Patient Care Coordinator
Alexis has 7 years of experience as a Patient Care Coordinator as well as working as a Chiropractic Assistant.  You will find her personality a true joy to talk to and she will do anything she can to make your journey and experience at Penrose PT warm and welcoming.  If you need anything at all please do not hesitate to reach out to her as she is the mother hen of our office! (More to come!)
Favorite Movie:  This was a tough one! It's between Moulin Rouge and A League of Their Own
Favorite Book:  Wicked by Gregory Maguire
Why I live in the South Sound:  Soooo much green!
Favorite sports moment:  Half time shows, always
Worst Injury I have suffered:  Hip fracture, softball injury
When I am not at work, I am:  Reading, watering my growing collection of plants or riding my bike
Best advice I've ever received:  Don't bend over a dollar to pick up a nickle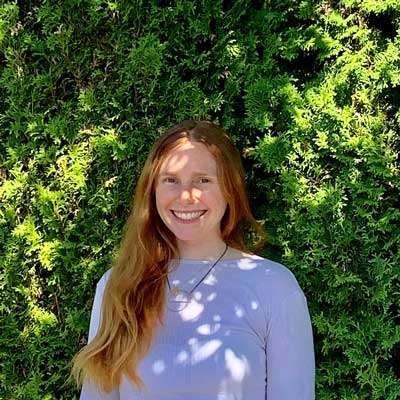 Physical Therapy Assistant
Erica, our newest team member, is a Physical Therapy Assistant from the PIMA Medical Institute. Over her professional PTA career she has developed strong skills in manual therapy, taping, Graston® techniques, manual and mechanical traction in addition to a variety of modalities for pain management. Erica has built a robust breadth of knowledge relating to interventions for cervical and lumbar injuries as a result of her time treating motor vehicle accident patients. Her ability to choose exercises, stretches and hands-on approaches are a great fit for your care and will maximize positive outcomes for your time with us!

Prior to her PTA career, Erica was a co-owner of a local restaurant. While there, she managed employee schedules, developed policies and procedures, organized retreats and helped oversee hiring processes. Her ability to see the bigger picture and help fill the needs will be a great asset, not only to our team but to your rehab care! Welcome her next time you're in!
Favorite Movie: Whale Rider
Favorite Book: Prodigal Summer
Why I live in the south sound: For the way the rain glistens on the lichen and moss in the spring and the incredible arts community!
Favorite sports moment: When I went to a dodgers game on my 5th birthday and I thought the fireworks were just for me
Worst injury ever suffered: I spent almost a year in in a arm cast for a wrist fracture from a very embarrassing bike accident.
When I am not at work I am: playing guitar and working in the garden
Best advice I've ever received: Don't plan the fight before you have it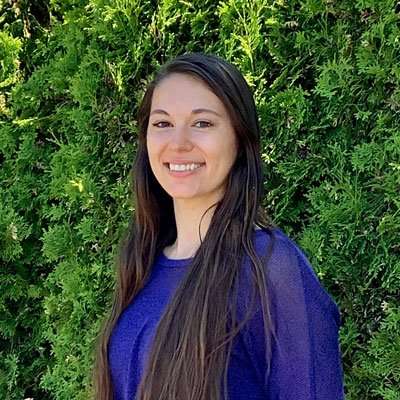 Physical Therapy Assistant
Nicole started her Physical Therapist Assistant education at Penn State University in DuBois, Pennsylvania, but it was put on hold due to her boyfriend moving with the United States Army. The two of them moved to Washington in 2018 and Nicole went back to finish her degree at Olympic College in Bremerton where she earned her Associates Degree. During her education she received experience in both in-patient and out-patient clinical settings however, she found that she preferred the dynamic pace and the one-on-one time with the patients in an out-patient setting. During her last clinical rotation before graduating, Nicole spent two months here at Penrose Physical Therapy where she fell in love with our core values, patient care model and positive team environment. Nicole aims to provide the best possible care to our patients and she sincerely values learning. As a result, she is always enhancing her skills through continuing education classes that fit the needs of our patients and from the real-world clinical knowledge from our more than 45 years of combined experience.
Favorite Movie: Princess Bride
Favorite Book: Maybe You Should Talk to Someone by Lori Gottlieb
Why I live in the South Sound: My boyfriend is in the Army and stationed at JBLM
Favorite sports moment: Made a sign for my favorite Pirates player and made it on TV, then met him after the game.
Worst injury ever suffered: Thankfully never suffered any serious injury….yet
When I am not at work, I am: at the dog park, hiking, or camping
Best advice I've ever received: " You know what they say. Fool me once, strike one, but fool me twice…Strike three." – Michael Scott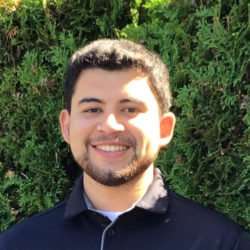 Ricardo was born and raised in McKinleyville, CA and moved here to Washington in 2016. Ricardo obtained his Associates in Kinesiology from the College of the Red Woods in 2017 and was the first student to receive that degree from their institution. During the summers, Ricardo would work at Sierra Pacific Industries with his dad to help pay for his way through his education.
2 years later, Ricardo graduated from Western Oregon University with his Bachelor's of Science in Exercise Science in 2019. To finish that degree, Ricardo had to do an internship. We're happy he chose to work with us for that internship and he excelled at it. We're thrilled to have him on as an official part of the team now!
We're happy to announce that Ricardo was accepted into the University of St. Augustine's Doctor of Physical Therapy Program in Austin, Tx. We know he will make a great doctor of physical therapy some day! Congratulate him if you see him at your next visit!
Favorite Movie:  Step Brothers
Favorite Book: The Culture Code by Daniel Coyle
Why I live in the South Sound: I am living with my parents while I apply to Doctorate's of Physical Therapy programs around the nation.
Favorite sports moment: Aaron Rodgers' 17 point comeback win versus the Chicago Bears in week 1 of the 2018 season!
Worst Injury I have suffered: Partially torn MCL in my right knee during senior year of high school football. I had to go to PT after the injury and that sparked my interest in PT!
When I'm not at work I am:  Watching sports, walking my dogs, hiking or at the lake in the summer.
Best advice I've ever received:  "Perfect practice make perfect" — Little League Baseball Coach
Physical Therapy Technician and Marketing Assistant
B.S. in Clinical Physiology with a minor in Physical Rehab Therapy at Central Washington University, Ellensburg, WA.  (2015-2017). Wyatt is currently working on his Doctorates in Physical Therapy at the University of St Augustine, with the goal of working in sports PT. He was born and raised in the Pacific Northwest and his background includes working as a tutor in biology and nutrition and as a lifeguard supervisor.
Favorite Movie: Interstellar
Favorite Book: The Coral Island
Why I live in the south sound: It's my home, I don't know life anywhere else!
Favorite sports moment: Seahawks beating the Broncos in 2014 to get their first Lombardi!
Worst injury: Broken ankle on a trampoline. I had PT for 6 weeks!
When I am not at work I am: Either at the gym or martial arts class always trying to improve my technique and health or at home buried in homework for my doctorates.
Best advice I've been given: Think neutrally. What happened? What is happening in this moment? What will I do about it?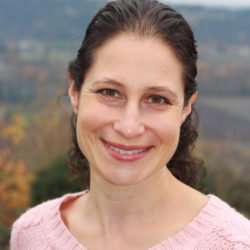 Grand Valley State University Allendale, MI
Master's of Physical Therapy Spring 2004
Bachelor of Science in Health Sciences Spring 2002
Kristen Weaver is from Grand Rapids Michigan and has been practicing as a Physical Therapist since the spring of 2004.  Kristen Weaver loves to spend maximal time each visit with each patient teaching them how to overcome their limitations and achieve their goals! Kristen has been married since 2005 and now has four beautiful children.  In her spare time she enjoys anything with the family getting outside, hiking, biking, & rock climbing.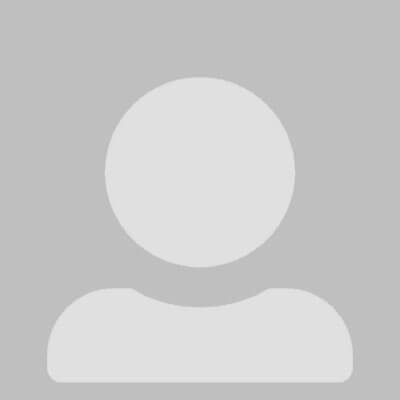 Certified Personal Trainer and Nutrition Coach
Hailey Steeber's journey to fitness started back in high school. Over time, Hailey noticed she developed very negative thoughts about the fitness and nutrition world and spent a lot of time chasing the latest fad diets while running for hours on the treadmill, wondering why she was never seeing any results. That may sound like some of you! Hailey realized that she needed a change. Hailey took the plunge and became a Certified personal trainer/Certified nutrition coach and used that knowledge to not only make a difference in her own life, but also the lives of her friends, family, and clients. Hailey has helped guide a nurture many beginners through the start of their own journeys. She loves helping everyone reach their goals, whatever that means to them – even if you're an experienced athlete! Hailey believes that fitness is the purest form of human expression and life is our greatest sport. Whether you are someone looking for the right place to start, or an experienced fitness participant, Hailey can get you pointed in the right direction and help you achieve your goals! Come join the journey!
Favorite Movie: The Polar Express
Favorite Book: The Law of One
Why I live in the south sound: My wife was stationed at JBLM and we fell in love with landscape.
Favorite sports moment: The Chicago Blackhawks winning the 2015 Stanley Cup Finals.
Worst injury: Broken arm when I was 5.
When I am not at work I am: Spending time outside. Hiking, fishing, swimming, boating, adventuring and exploring new places with amazing views is what I live for.
Best advice I've been given: "For me, trees have always been the most penetrating preachers. I admire them when they live in tribes, families, in forests and groves. And even more admiration when they stand alone" -Herman Hesse
Want To Get Relief Faster?
Choose which option works best for you…