Are You Struggling With Osteoporosis In The Lacey, WA Area?
"Have you tried everything to fix Osteoporosis, but feel let down?"
Don't sacrifice the lifestyle you desire or the activities you love over problems that can be fixed. That's why we made this just for you.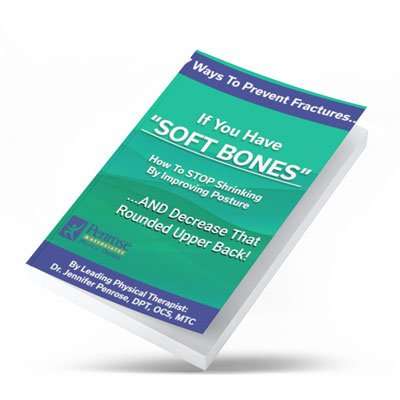 Skilled Treatment.
Supportive Atmosphere.
Invaluable Advice.
Osteoporosis is a silent disease that weakens your bones. 1 in 2 women and 1 in 4 men age 50 and older will break a bone due to osteoporosis. If you have been diagnosed with osteoporosis, come to Penrose PT to learn how to move without risking a fracture. We will teach you how to increase bone density with progressive weight lifting, impact exercise, and safe resistance exercise.
Our program will include:
We welcome your questions and will keep your osteoporosis in mind to progress you safely.
What Other
People Just Like You Are Saying

About Penrose Physical Therapy in Lacey, WA...
"Penrose & Associates is a cut above!! Your dream PT team! Personalized treatment working directly with patient ….instructing, guiding, explaining, educating all along the way. Oh did I mention LISTENING? I can't imagine a better group of therapists!"
"The staff are very professional and compassionate at the same time. The all seem to be happy to be at work and very helpful in taking you serious about your health and making you( the patient)more capable of living pain free. I recommend Penrose & Associates for your treatment."
"I received physical therapy as part of my recovery from major back surgery. The information and exercises were extremely valuable in enhancing my healing. The staff and facilities are excellent and I highly recommend Penrose & Associates."
Want To Get Relief Faster?
Choose which option works best for you…