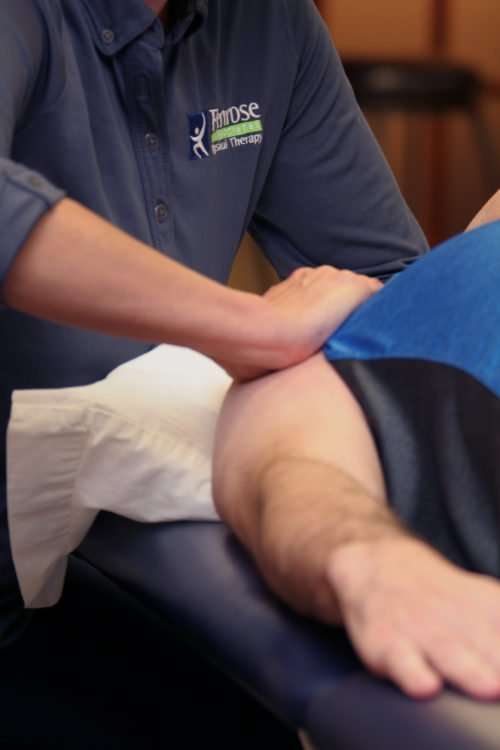 Acute pain is unpleasant and we are committed to using a variety of techniques to help you find relief.
"Motion is Lotion"
The musculoskeletal system is designed to move. The joints, tendons, & muscles love range of motion. As a result, you may need guidance on how to move. Our therapists will show you what motions work for you without increasing discomfort.
We strongly believe that we are mechanics with the human body.  We analyze how you move and based on your movements and the anatomy and your feedback we can figure out what structures are involved.  We can put together a plan that works based on where you are tight, weak, your structure/anatomy, and where it hurts.  Our bodies were uniquely and wonderfully made and we love problem solving why the pain is there and how to fix it and how to prevent it again.
We use hands on techniques and modalities like ultrasound, electrical stimulation, Graston, and kinesiotaping to assist in decreasing your pain.  We also have CBD products that are 3rd party tested.  You can use samples and decide which one is best for you.  We have home TENS units, wonderful hot packs, cold packs.  We also have a quality joint supplement with Hylarunic acid, Chondroitin, and Glucosamine in it. 
Due to advances in neuroscience, we now know that we can treat chronic pain from a neurological approach. We use what is called Graded Motor Imagery or "GMI" and Mirror Therapy.  We will treat your pain and educate you on how you can finally begin to control it neurologically and physiologically.
This condition can be very debilitating and depressing, therefore, we take the time to listen to you. We will communicate with other health professionals as needed to help you increase your function.
Recovery after surgery is a very daunting journey emotionally, physically, and mentally.  We understand that even though we see this every day this is not your every day routine.  We take the time to assure you of the healing process and guide you along the rehabilitation protocol for an optimal outcome.
Dr. Jennifer Penrose has co-lectured with many local orthopedic surgeons and has gained valuable insight into their perspectives on surgical healing and recovery.  She will not hesitate to reach out to them if needed during your recovery process.
To the right, you will find a sample of surgical protocols that we typically use.  We will always communicate with your surgeon on your surgery and their preferred protocol.
An injury is painful, inconvenient, and costly in terms of time and finances.  We understand this is not where you want to be.  We want to help you move along this time line of healing as fast as possible.
With any injury it is vital to obtain the correct diagnosis.  At Penrose Physical Therapy we will provide a detailed orthopedic examination at the first appointment to determine what structures are involved and if you are appropriate for physical therapy or if a recommendation for another specialist is required.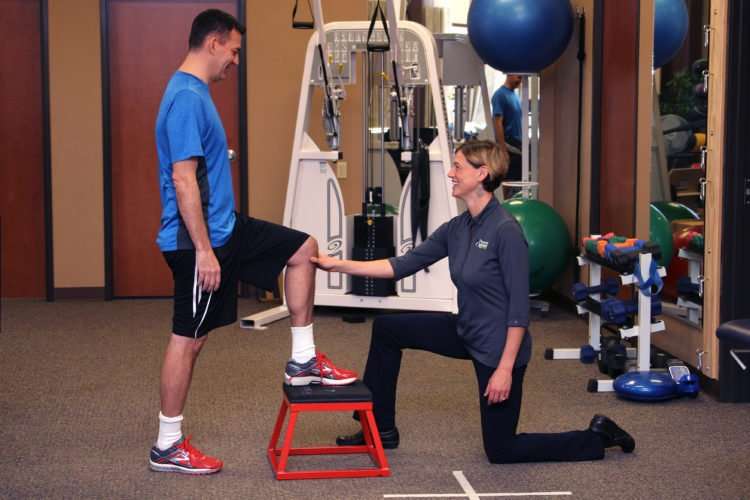 Weight Loss Program to decrease joint pain and improve overall health!
We also recognize that if someone is struggling with joint pain they can't exercise and that causes weight gain.  Did you know that loosing one pound of weight causes 4 lbs of less stress at the knee joint? So if you loose 10 lbs that causes 40 lbs of less pressure at the knee joint!!  And back pain also does better with weight loss.  We recognize that weight loss can be very challenging.  We have an 8 week program that is based on science.  You see many diets have failed due to the "eat less and move more" mantra.  You see if you follow that alone you loose muscle mass and not focus on loosing fat!! Our program works by keeping you in fat burning mode.  Let's get you to be a fat burning machine!  Can I get an Amen?! 
Our 8 week program does not count calories, it is not as restrictive as Keto or Paleo and you don't feel hungry.  You don't eat pre packaged meals.  You don't have to exercise hours a day.  It is not a biggest loser contest.  It is not magic.  It is based on science.  You are given tasty recipes that work and the low glycemic eating is what allows you to stay in fat burning mode.  Low glycemic eating helps keep your inflammation down, improves heart health as  well. You will have weekly zoom coaching calls and you will be told exactly how to do this program so there is no guessing.  You will succeed!  Let us know if you want that help! 
We include modifications to exercise programs so that you can succeed!